5ML Solid Black Polystyrene Concentrate Containers
| Case Quantity | Units | Unit Price | Case Price |
| --- | --- | --- | --- |
| 1/50 | 50 | $0.32 | $16.00 |
| 1/10 | 100 | $0.26 | $26.00 |
| 1/5 | 200 | $0.22 | $44.00 |
| 1/2 | 500 | $0.18 | $90.00 |
| 1 | 1000 | $0.12 | $120.00 |
| 2 | 2000 | $0.11 | $110.00 |
| 3 | 3000 | $0.10 | $100.00 |
| 4 | 4000 | $0.09 | $90.00 |
| 5 + | 5000 + | $0.08 | $80.00 |
Hurry up! Sale end in:
... people are viewing this right now
---
**We offer shrink bands for the 5ML Polystyrene containers: Shrink Bands
**We also offer silicone inserts for the 5ML Polystyrene containers: Silicone Inserts
HOLDS 5 ML OF WATER
Related Products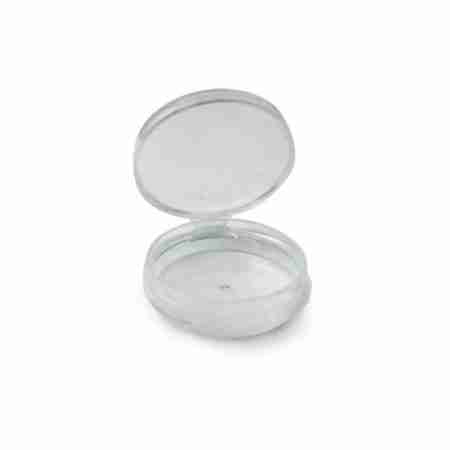 Round Hinged Lid Shatter Wallet
$

0.10
Our hinged-lid concentrate wallet is a secure, cost-effective, and pocket-friendly storage solution that is both air and water tight. It's made from super clear, recyclable, food grade Polypropylene and can be custom printed or hot foil stamped.
| Quantity | Price per Unit |
| --- | --- |
| 1000 Units | $0.19 $0.095 per Unit |
| 2000 Units | $0.18 $0.09 per Unit |
| 3000 Units | $0.17 $0.085 per Unit |
| 4000 Units | $0.16 $0.08 per Unit |
| 5000 Units | $0.15 $0.075 per Unit |
| 6000 Units | $0.14 $0.07 per Unit |
| 7000 Units | $0.13 $0.065 per Unit |
| 8000 Units | $0.12 $0.06 per Unit |
| 9000 Units | $0.11 $0.055 per Unit |
| 10,000+ Units | $0.10 $0.05 per Unit |